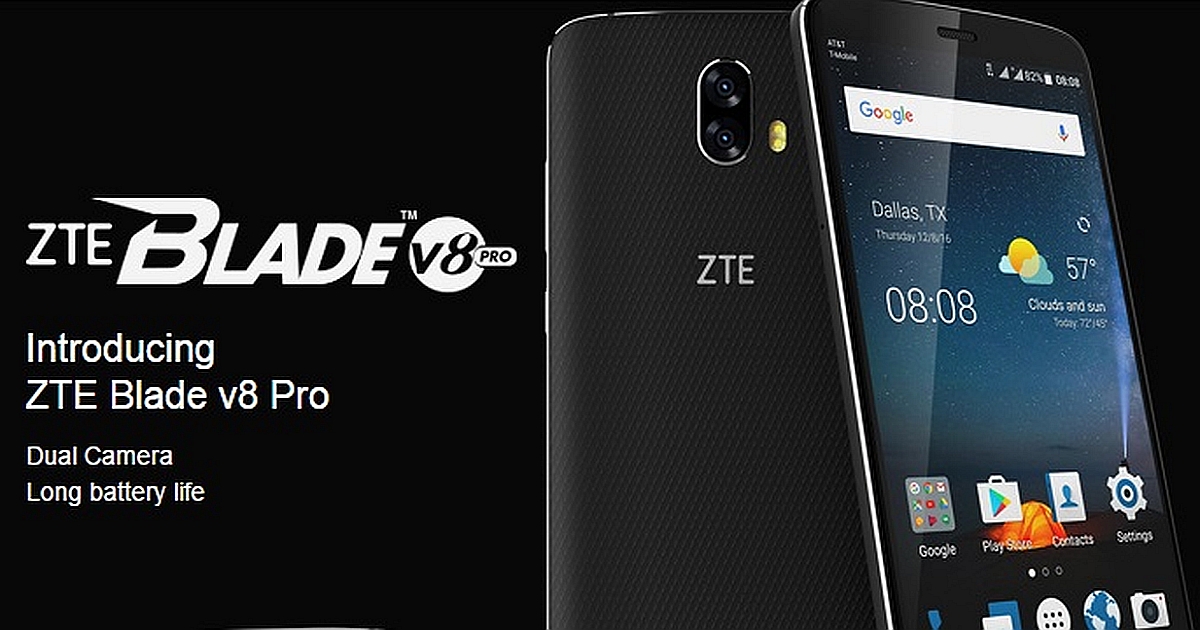 The budget smartphone market has been insanely heated in recent past and it looks like this year won't be any different. ZTE is not getting left behind as they have been releasing a couple of phones to the market, one of such is the Blade V8 Pro. Upon first glance, the Blade V8 Pro looks a lot like any other mid-range smartphone that's been released in the past few months, however, the specs to price ratio that ZTE was able to accomplish here is pretty impressive.
The phone is made entirely out of plastic and all of the materials are a lot less premium than what's being used on the Honor 6x, it still feels quite comfortable in the hand. The back comes in any color as long as that color is black and it features a textured pattern that offers a nice bit of grip. The front of the phone is where the 5.5 inch 1920 by 1080p LCD display lives and below that is a fingerprint sensor that also acts as a physical home button. The screen itself looks like any other 1080p LCD display, meaning that it's good, but it certainly is not in the same class as the likes of the galaxy A7 or Google Pixel XL.
A Snapdragon 625 processor and three gigabytes of RAM keeps everything moving along at a rather smooth pace and ZTE's take on Android 6 out of marshmallow is certainly one of the least intrusive software skins that we've seen from a Chinese company. Additionally, the Blade V8 Pro comes equipped with 32 gigabytes of internal storage, a microSD slot if you need more space. A 3140 milliamp-hour battery, just like a bunch of other phones we've been seen.
ZTE has included a dual camera setup on the V8 Pro. The system here consists of the two 13 megapixel sensors allowing you to adjust the focus and aperture after you've taken the shot, as well as taking the number of chromatic photos. Zte is asking just two hundred and thirty dollars for this handset completely unlocked putting it in direct competition with the Honor 6x. Our impressions of the V8 Pro are pretty good.